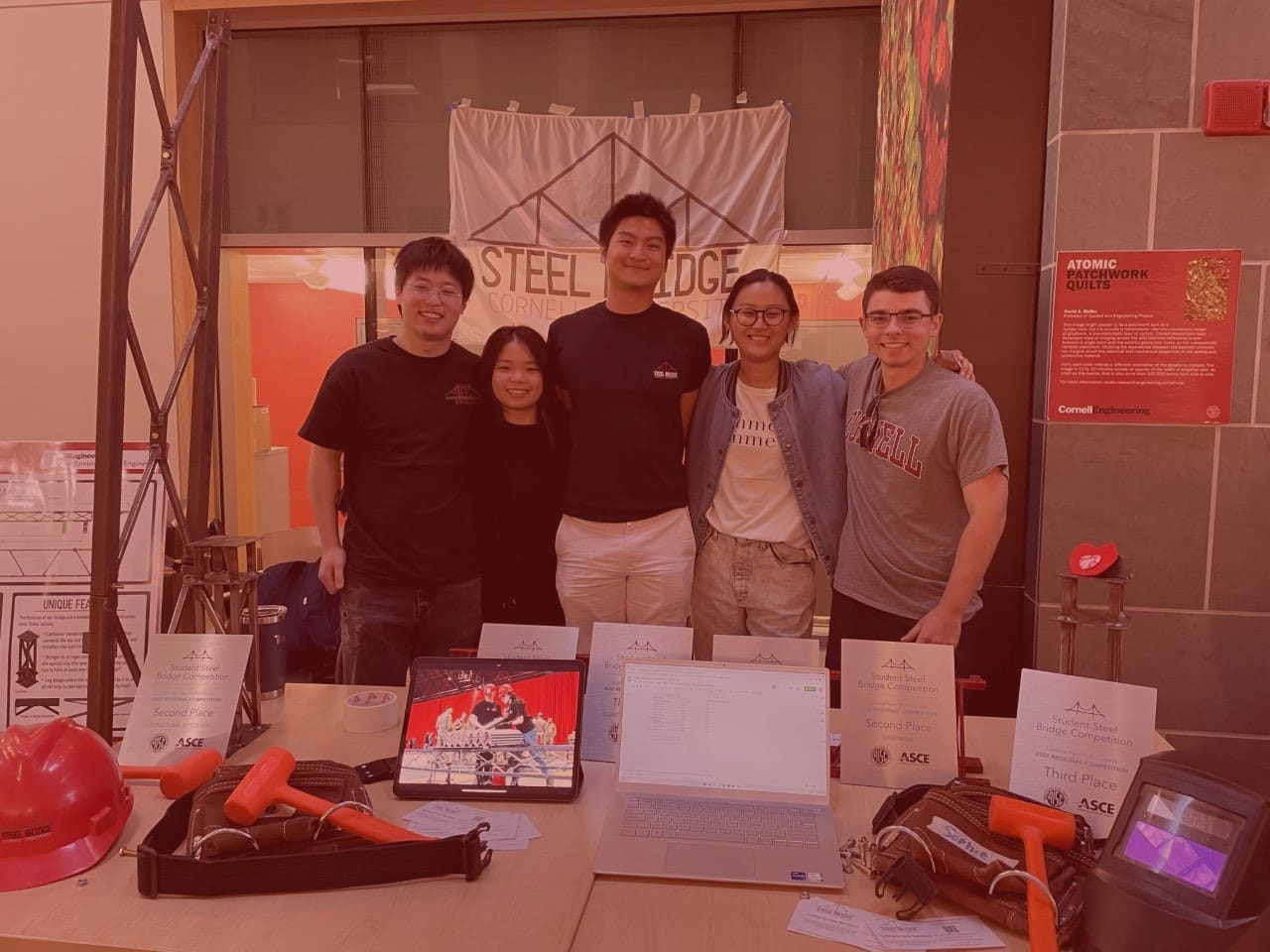 who are we?
The Cornell University Steel Bridge Project Team ("Cornell Steel Bridge") is an undergraduate project team that annually competes in the American Institute of Steel Construction (AISC) Student Steel Bridge Competition. The Fall semester is when students will spend time designing and analyzing a 23-foot-long model bridge and decide on winning design. During the Spring semester, students will fabricate, weld, and construct to bring this bridge to life.
Teamwork

Our team is always working together to solve problems!

New Ideas

We challenge eachother constantly to improve upon our design and construction techniques!

Industry Experience

We strive to emulate a hands-on field experience to be more prepared for future careers!
about the process:
Our team is divided into subteams, each of which plays a pivotal role throughout the year. Our team designs, fabricates, welds, constructs, and competes with an entirely new bridge each year!